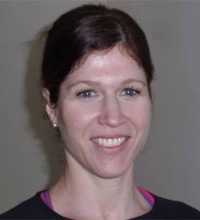 Ruth Murphy
PERSONAL TRAINER
I am a fully qualified, REPS registered and insured, Personal Trainer and Nutrition and Weight Management consultant, operating in SW London. I have experience training one to one or teaching in group exercise classes, within a gym, inside the convenience of your home or at your local park.
Session description:
Fitness tests will be administered in order to track physical progress. Programmes will be kept fresh by progressing the programme every week and revisiting client goals. Moreover there is a programme change every 6-8 weeks. The training programme goes hand in hand with sound Nutritional advice as this optimizes client health and wellbeing. I am committed to making the exercise sessions enjoyable and not seem like a chore. That way my clients will achieve their goals, continuing to make exercise part of their lifestyle and enjoying the rewards of being fit and healthy.
Qualifications:
Future Fit Personal Trainer Diploma
Personal Trainer and Gym Instructor
Years experience:
5 years