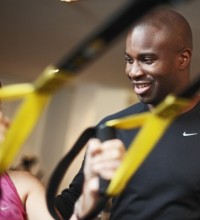 Dave Richards
PERSONAL TRAINER
I am a specialist strength and conditioning trainer who has over 20 years sporting experience. My experience extends to training a wide client base for weight loss, sports conditioning, and overall wellbeing.
Session description:
Sessions takes place in the exclusive Personal Training Club – Performance Pro in Fitzrovia, Camden, London. After an initial consultation (free), Dave will tailor an individual training programme to meet your needs and goals, whether it be Weight Management, Strength & Conditioning, Body Transformation, Functional Training and Sports Performance.
Experience:
12 years