NUTRITIONAL THERAPIST
Location: Westminster, London
Years experience: 3
About me: Based in London & Berkshire, I offer Nutritional Therapy, Weight Loss, Metabolic Balance, Corporate Wellbeing days, Training & Special Events, all aiding the promotion of health, peak performance and individual wellbeing.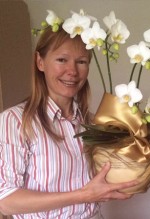 EXECUTIVE COACH FOR SUSTAINING HEALTH
Location: London
Years experience: 13
About me: In order to understand how to deal with potential health problems in your body, you must first understand the causes. I can teach you how to detect such changes and how to react as soon as you observe them.