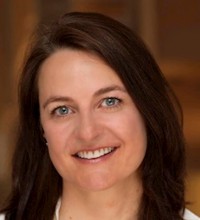 Kate Delmar-Morgan
NUTRITIONAL THERAPIST
Before becoming a Nutritional Therapist, I worked in the stressful and pressured world of live communication and events within an agency environment, so I fully understand the daily challenges that most people face and the impact it can have on their health and their diet. Realising the impact of poor diet and lifestyle on my own health, I made the leap to study and practise nutrition.
I graduated with a first class honours degree in Nutritional Therapy at the University of Westminster and am a member of the British Association for Applied Nutrition & Nutritional Therapy and the Nutritional Therapy Council. I am registered with the Complementary and Natural Healthcare Council (CNHC).
I am also fully insured and am is a member of The NHS Directory of Complementary and Alternative Practitioners and I regularly attend courses for the purpose of continuing professional development to keep up to date in the latest developments and evidence based research in nutrition.
Session description:
Step 1 – On booking an appointment you will be sent a questionnaire and a 3-day food diary to complete and bring along to your first consultation. Client confidentiality is strictly maintained.
Step 2 – During the initial consultation further information will be taken and your current diet, lifestyle and symptoms will be assessed alongside your previous medical and family history. A full explanation will be given on any findings and their manifestations plus information on any biochemical imbalances (including vitamin and mineral deficiencies) which may be contributing to your current health concerns. Laboratory tests may be advised for more advanced exploration of underlying causes. Together, and in consideration of your own health goals, an initial action plan will be agreed. Supplements may also be recommended. Telephone and email support is included.
Step 3 & ongoing – Follow-up consultations are scheduled for usually 4 weeks following the initial consultation to assess progress and provide further advice and information as necessary. How frequently you need to return will vary according to your individual circumstances and the nature of your health goals.
Qualifications:
Nutritional Therapy (First Class Honours)
Diploma in Nutritional Therapy
Years experience:
9 years